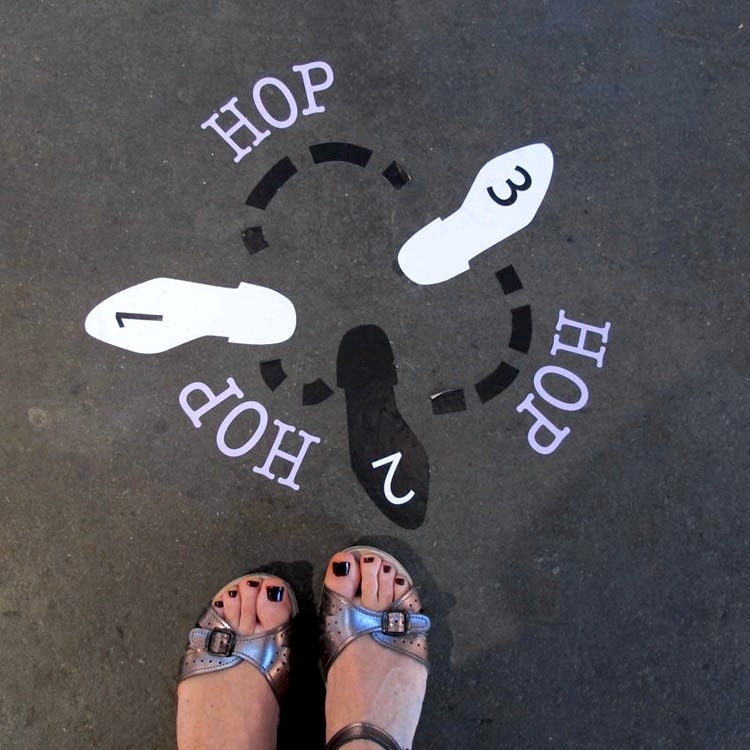 Artist Norma Markley is recombining various apple pie images of Americana, using felicitously chosen media, in works she makes in her Brooklyn, NY studio. She is represented by Y Gallery on New York City's Lower Eastside. A 2016 solo exhibit at Y, "paved X and leisurely looping Y," comprised her most recent installations. Previously, Y exhibited Yes : No and Day n Nite. The solo Cut opened at Croxhapox Gallery in Ghent and her first, Highway X, at Shores Space in Amsterdam, the Netherlands in 2000.
Group shows that Markley participated in throughout the US and around the world include "IBID" at the Museum of Arts and Crafts in Japan; "Kuf-Mold" at the Grand Bazaar, Istanbul; the "Queens International (Everything All at Once)" at the Queens Museum of Art; "Art on Paper" at the Weatherspoon Art Museum in North Carolina; "Next Next:Art" at the Brooklyn Academy of Music; and "Selections 32" at the Drawing Center.
Awards Markley has won include a Queens Council on the Arts Grant and a NYFA Award in the Drawing category. She was selected for residencies at the Fundacion Valparaiso in Spain, Aljira Emerge, and the Edward A. Albee Foundation.
Reviews of Markley's work have appeared in The Washington Post, Pittsburgh Post-Gazette, The New York Times, The Los Angeles Times, Review, and The Star-Ledger.
Markley earned an MFA from Columbia University's School of the Arts and a BA from the Cleveland Institute of Art.